Just Released!
Victim Rights In California, 2nd Edition, by Michael J. O'Connell
This work contains important information that every victim in California needs to know when dealing with the criminal justice system. Also included for your information is the California Victim's Bill of Rights!
Don't be caught ignorant of your rights and the responsibilities of those government entities that are supposed to look out for you. Knowing what to do can make all the difference.
Check it out for yourself! Click here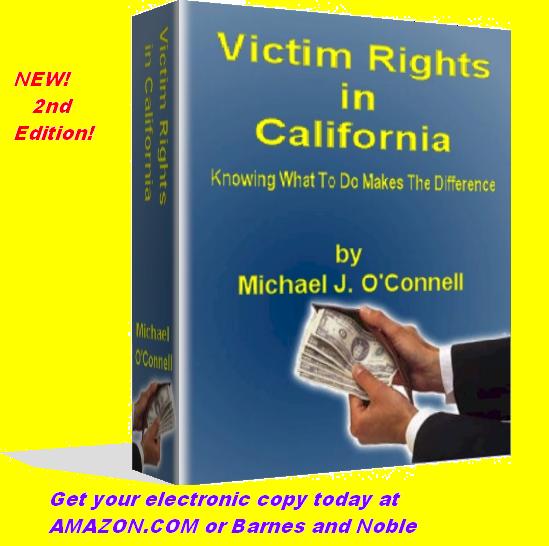 What are your employees doing that you don't know about? Can you help make them better? Can your business grow?
C.A.R.E.S. stands for Consumer Alliance Reporting and Evaluation Services. X-Probe Agency offers a very high level of customer retention and loss prevention tools for all types of businesses. Find out what is going on when the boss isn't at work and discover how to make your business better. Point of Sale Evaluations can be contracted annually, at a cost savings to the business, or set up as a single visit.
Request a Free Consultation today! Call (805) 242-3007 or email at XProbeCA@gmail.com
Video Mystery Shopping Services now available!
Highlight your improvement opportunities and catch your employees doing something right!
We help you perform Video Mystery Shopping legally in California!
Find out how this simple practice can improve your business. Call us at (805) 242-3007 or email us at XProbeCA@gmail.com